23R ROASTER
Mid assembly of 23R coffee roaster
23R ROASTER
Mid assembly of 23R coffee roaster
23R COFFEE ROASTER
Mid assembly of 23R coffee roaster
LOLLYPOP AND MUFFLE CYLINDER
Installation of lollypop and muffle cylinder in coffee roasting and packaging facility.
LOLLYPOP AND MUFFLE CYLINDER
ROASTER COOLER
Fabrication and installation of roaster cooler hardware and bottom
BUCKET ELEVATOR
Installation, repair and replacement of coffee facility bucket elevator belt
PROCESS PIPING AND HOPPERS
PROCESS PIPING AND HOPPERS FOR COFFEE STORAGE AND HANDLING
RETROFIT DOOR FOR 23R ROASTER
This stainless steel door was custom made for a 23R roaster
AFTER BURNER CHAMBER
After burner chamber prior to refractory being poured. 
DESTONER BOOT
Destoner boot to separate coffee from heavy foreign objects.
DESTONER BOOT, HOPPER & PIPING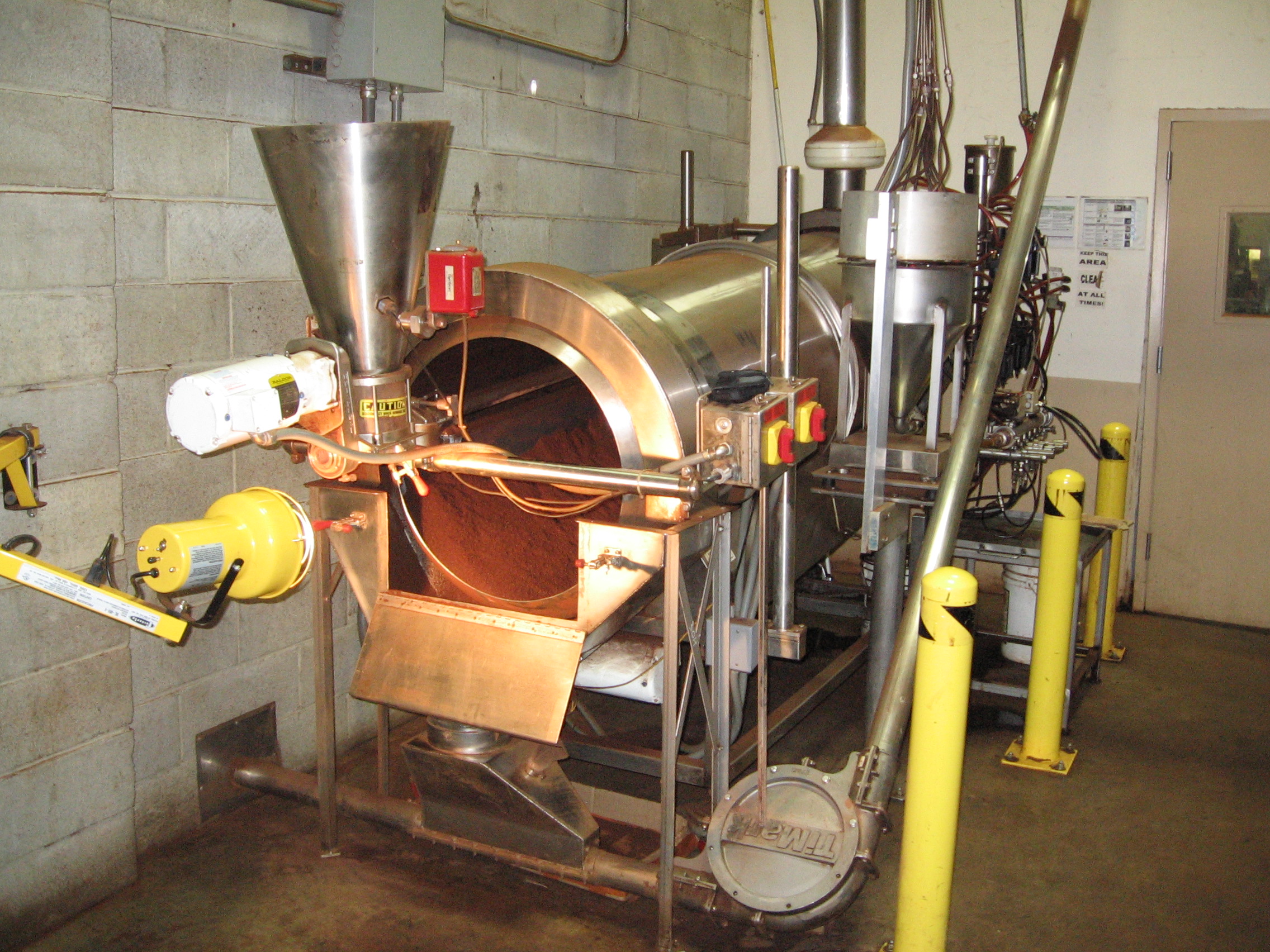 FLAVOR INDUCER
Flavor inducer sprays a mist of flavor onto ground coffee prior to packaging.
COOLER COVER
This stainless steel and lexan cooler cover was custom fabricated for Massimo Zanetti Beverage and Coffee Company to meet safety requirements.