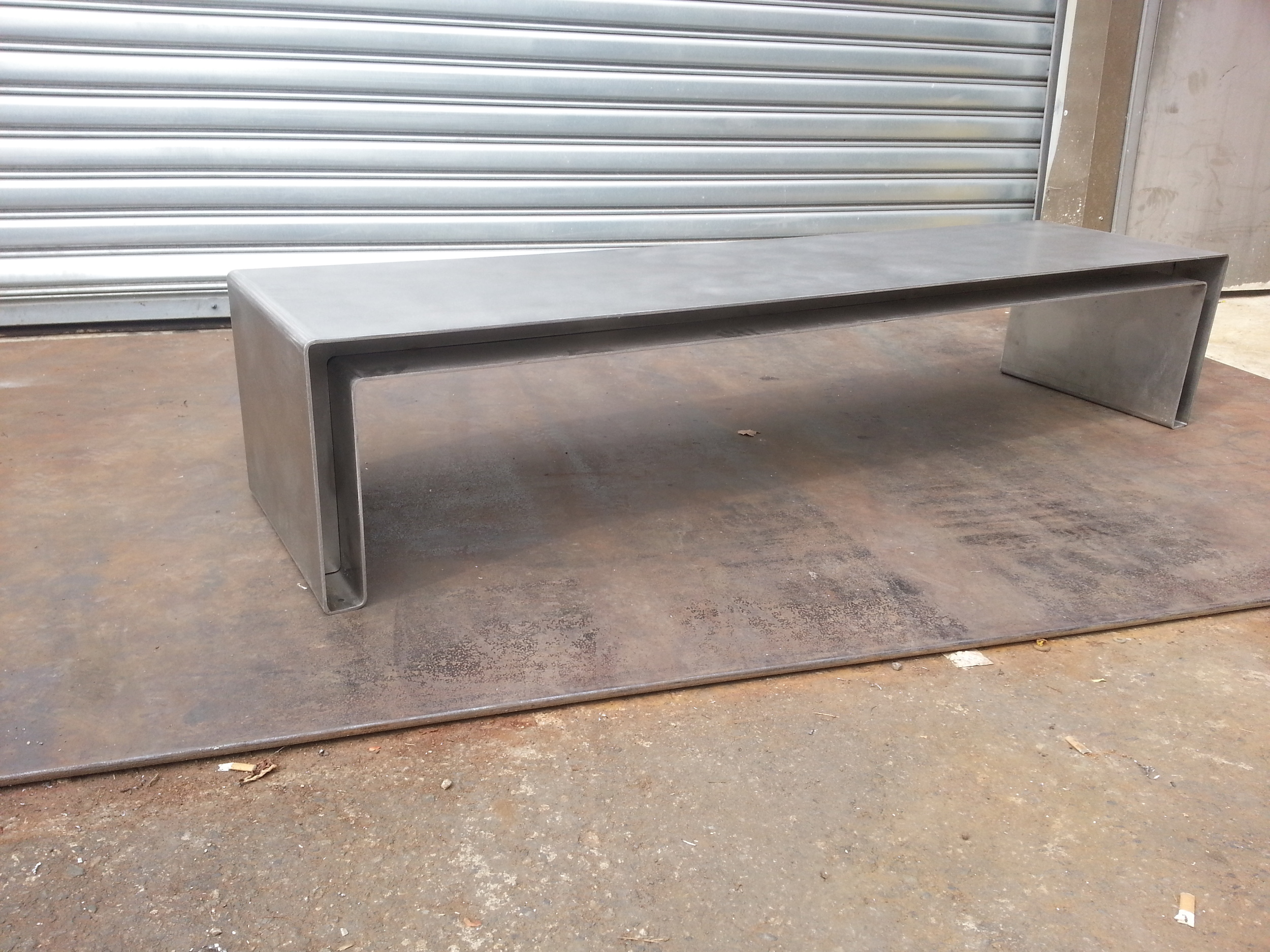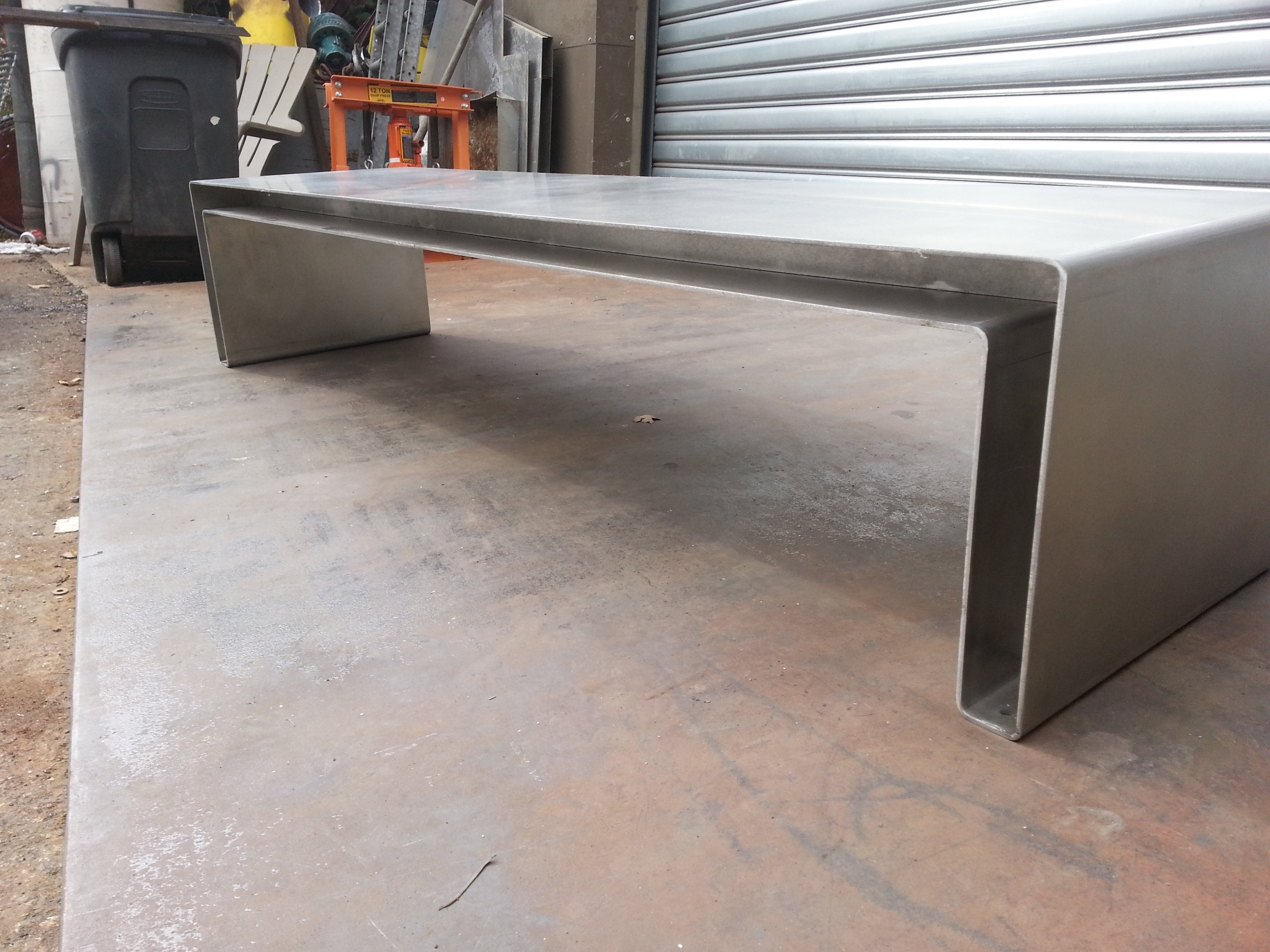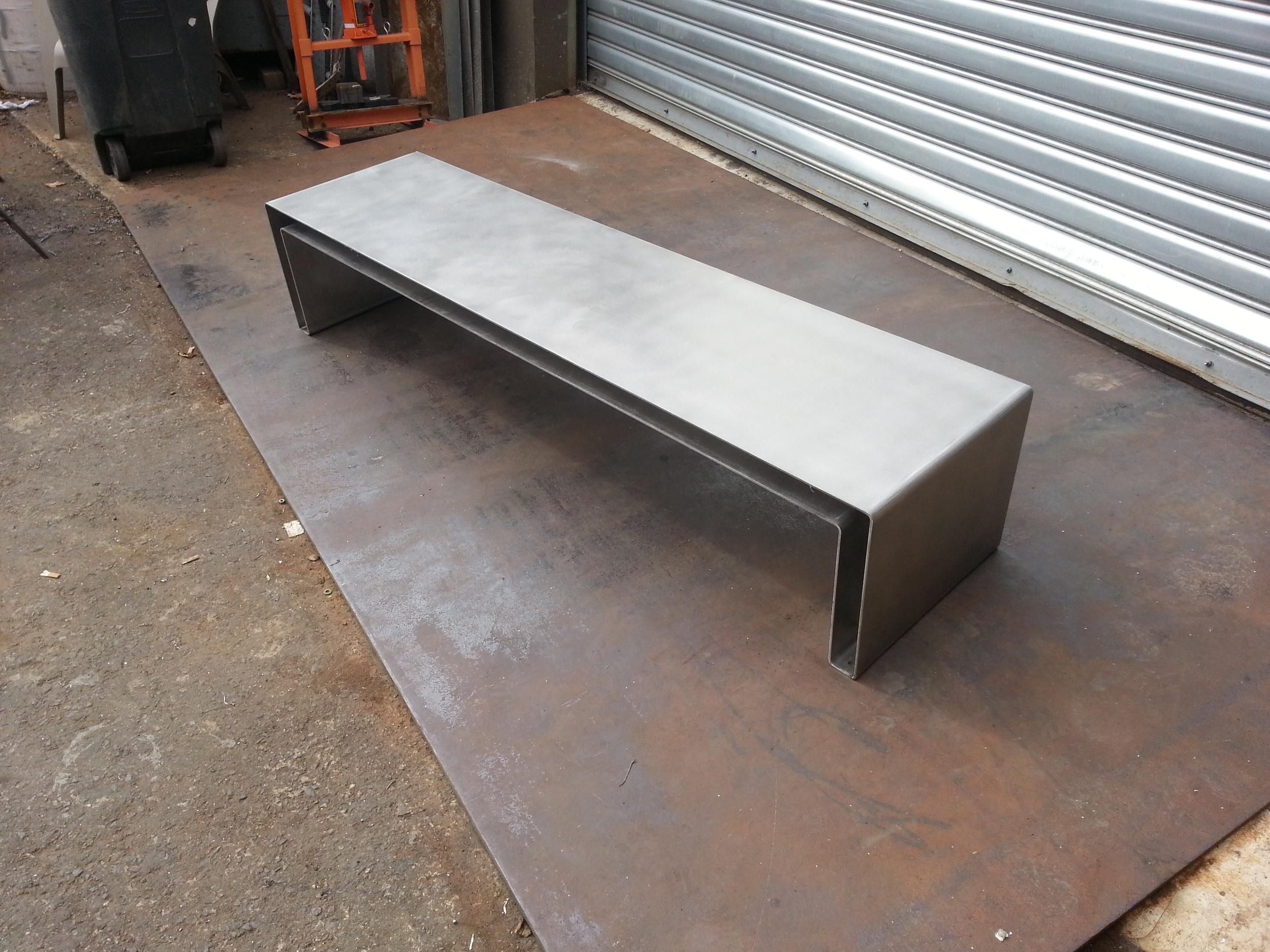 MONITOR ENCLOSURE
This monitor enclosure is made from brass and is used by a retail store as it's checkout system.
The part is water-jet cut using our high precision water-jet machine, bent using our hydraulic press brake, welded and then ground smooth before it is is shipped off to our customer.
Our customer then finishes to suit the style of the end users retail store decor.
HOT ROLLED STEEL TRIM
This hot rolled steel trim was fabricated for a local brew house.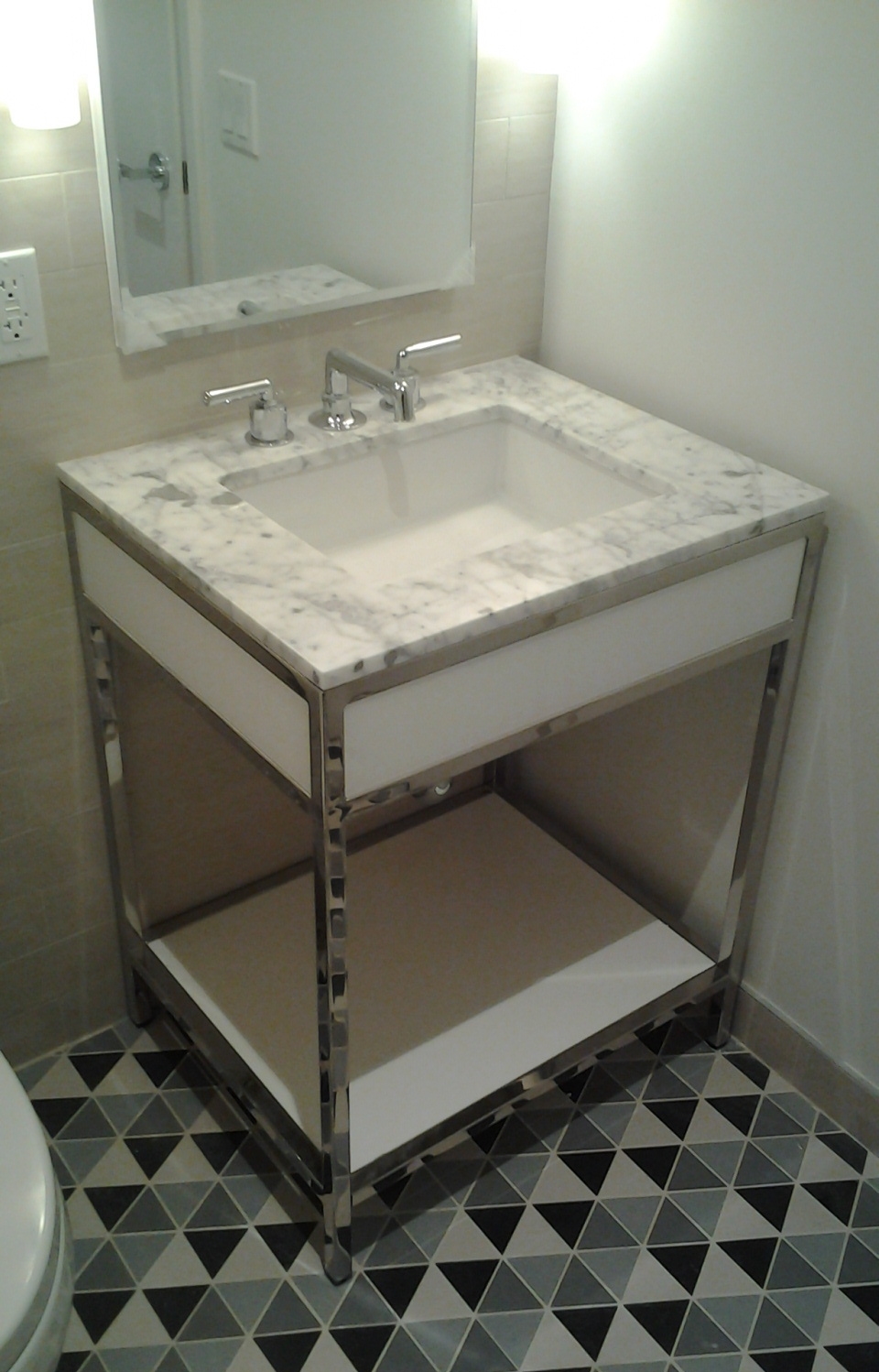 Small Bathroom Vanity - Mirror Finish
Large Bathroom Vanity - Mirror Finish