RETAIL STORE FLOOR TILE - MICHAEL KORS
3/8" STEEL PLATE
Suffern's Women's Wellness Group Logo water-jet cut from 3/8" thick steel plate
STAINLESS STEEL CUBE SCULPTURE
NFL ALUMNI DECORATIVE SHIELD
This decorative piece was made for the NFL Alumni as a commemorative piece for it's lifetime membership holders.
BRASS BAR TROUGHS
These perforated brass bar troughs were fabricated for New York City bar, Employees Only. In addition to the perforated pattern, the 1/8" thick brass is branded with the Employees Only logo using water jet cutting technology.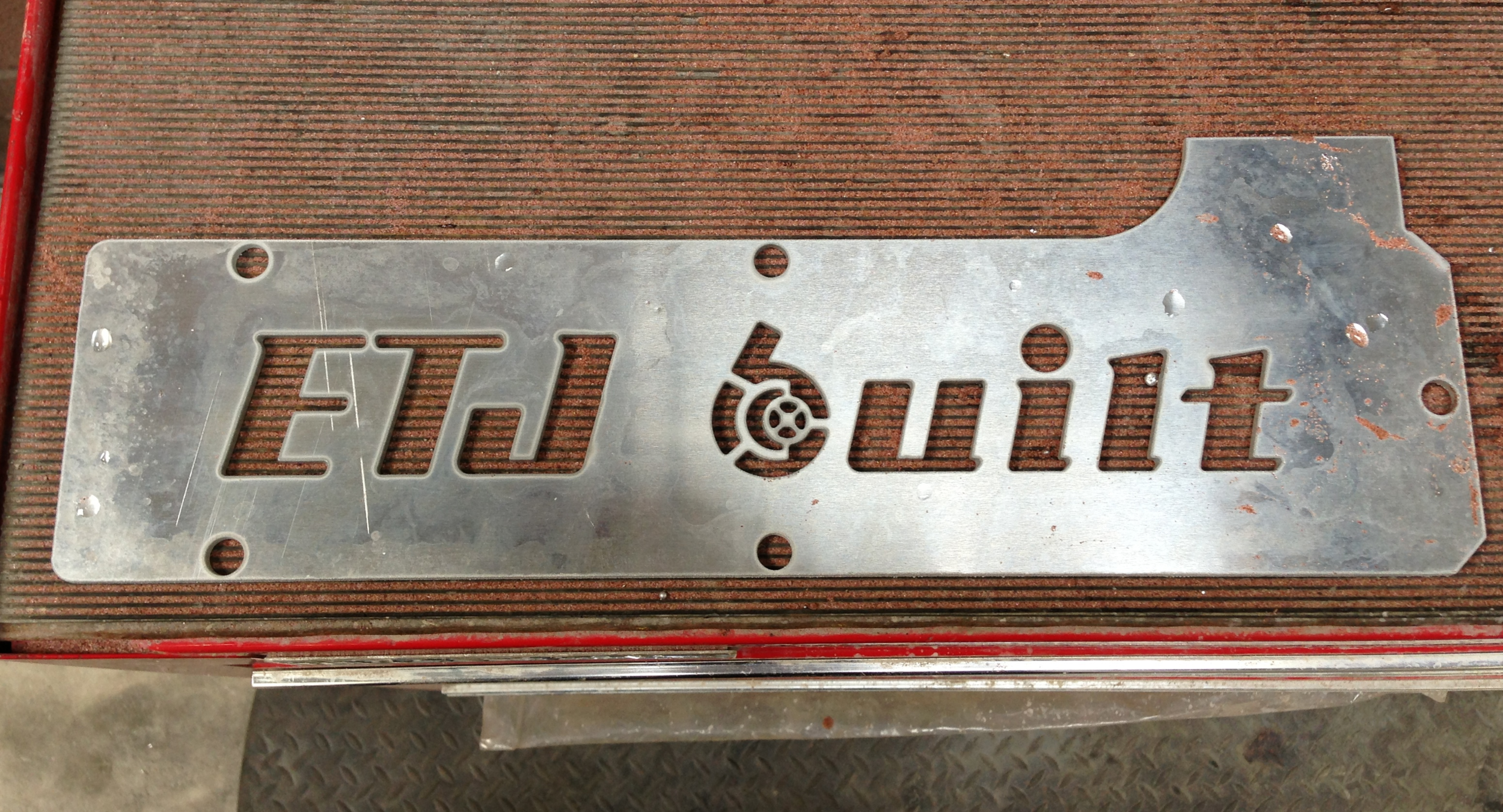 1/8" ALUMINUM - ETJ BUILT
Vent Cover - Star of David
This Star of David inspired vent cover has been mounted on the walls of a local Synagogue. They were water-jet cut from 1/4" aluminium and powder coated with silver matte color.